The Paleo Diet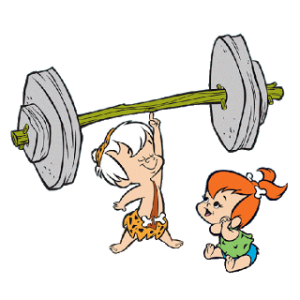 The paleo (or Paleolithic, Caveman, Hunter-gatherer, etc.) diet is based on the premise that we are biologically adapted to eat the same foods as our ancient ancestors did over 10,000 years ago – during the Paleolithic era.
Since our genetics have hardly changed over this time period, it is believed that our ideal diet should be one excluding sugars, grains, dairy, legumes and anything processed - since these were rarely consumed, if at all, during that time period.
While the industrial revolution has awarded us necessary advancements in our global food supply and availability, it has also given rise to artificial, processed, and genetically modified foods (GMOs).
The introduction of these foods has been linked to the increase in modern diseases such as obesity, diabetes, heart disease and cancer.
A key benefit of the paleo diet is that it optimizes the use of your fatty acid metabolism. By reducing your carbohydrate intake for a period of time, your body will begin to use fat as its energy source. That means you will not only lose weight (fat) easier, but your blood glucose levels will stay within normal ranges throughout the day. This is important because blood glucose imbalance is linked to many of today's health problems.
To learn more about blood glucose balance, click here.
The following list is designed to be a beginner's guide to a paleo(ish) diet. If you want to jumpstart your healing before your first appointment, or for anyone experiencing chronic pain, inflammation or any other health condition, I recommend giving this a try for 30 days. You may be amazed at the results.